Starting a Vacation Cabin Rental Business: Is this a good idea?
Is starting a cabin rental business a good idea? It seams like every time you turn to social media, stream your favorite videos and shows – advertisements for vacation rental businesses and cabin rental businesses are popping up for AirBnb, VBRO and other independent vacation rental businesses.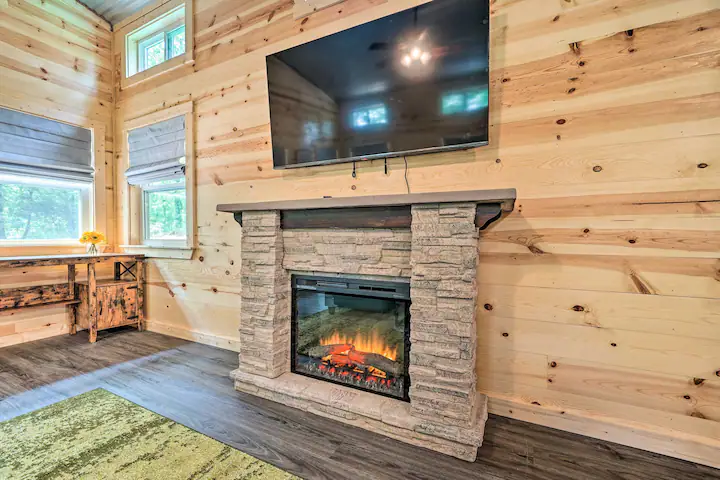 The tourism industry in the United States has seen a boom since covid and staycations in the US are here to stay!
RV Parks and campgrounds are becoming more popular for long term stays as many travelers are on the road, which is sending campground owners in search of vacation cabin rentals along with others who have the perfect spot of land to put a vacation home on.
The hospitality industry in the US is seeing high demand for vacation rental cabins as well as the vacation rental industry. This is good news for a cabin rental owner or future cabin rental owner. It is the perfect time to start a cabin rental.
Travelers and work from home professionals, bloggers and influencers and those that want to bring the whole family are all on the lookout for a good vacation rental!
A vacation rental or a few cabins are highly appealing to travelers offering the convenience of having all the rooms to themselves vs. a hotel, or those that are looking for a quiet escape and home away from home with all the amenities for both vacation destinations and long term stays. Ski chalets have historically been the top of the list!
Certified Modular Cabins are increasingly popular options due to being built to residential codes and quick production times.
Certified Modular Cabins are increasingly becoming the most popular selection for a vacation rental home. Certified Modular cabins are built to residential codes, which will follow the same codes listed on your local government website as it pertains to building codes for your area.
A cabin covered under the certified modular cabin segment will be considered real property, once on your site, and will appreciate just like a site built, which trendy tiny homes on wheels or anything under the RVIA tag will not, as it is not built to the same codes, and not built for permanent housing.
When you make the decision to start a cabin rental, its important for your business venture to invest in quality that will last.
Cabins, providing you find a certified modular cabin, offer a unsurpassing quality and durability built better than stick built homes and far better long term value than a tiny home on wheels – commonly called a Park Model RV – that is not designed for long term or permanent living.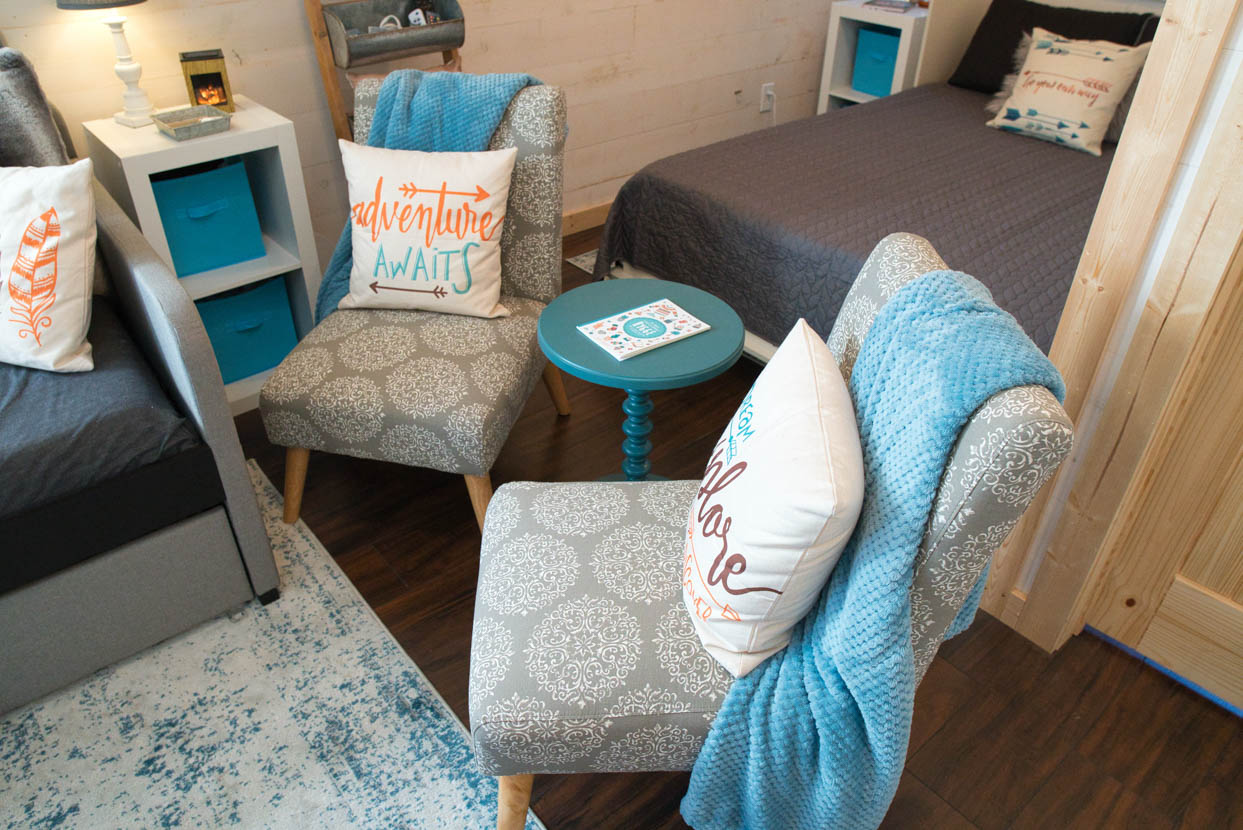 Create a Vacation Cabin Rental Business Plan
The success of any organization needs planning — and a cabin rental business is no exception. To begin your Cabin rental business plan, start by evaluating yourself and your target rental group.
Find out how much money is needed for starting a new business, and how much money it is possible to make. This will vary quite a bit from one potential vacation cabin rental business prospect to another.
Research if you are required to charge a rental tax or pay rental tax, and what will affect your tax return. There are business licenses to look into, as well as your zoning requirements.
Also check with your insurance company, items you cover such as a swimming pool or rowing boat for your rental guests may affect your rate.
If you already have land, and utilities to your site, it is going to save you quite a bit of start up costs.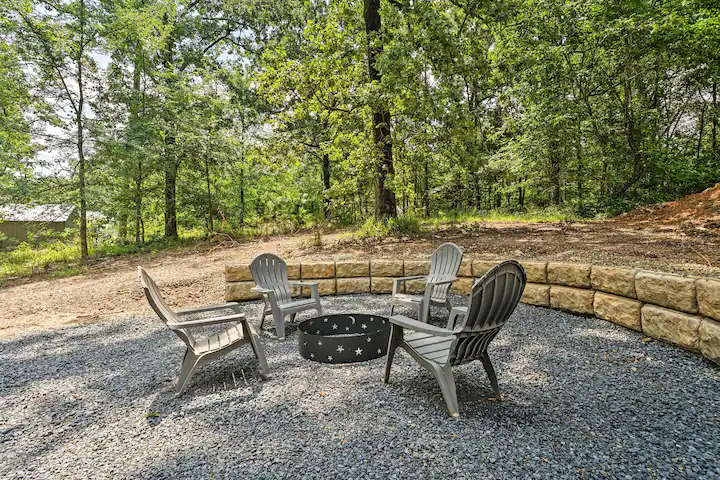 Include your marketing plan in your rental business plan
Every good business plan needs a marketing plan! It takes many steps to market the vacation rental business in a variety of ways.
Marketing to your guests – identify your buyer personas and how you will target these groups.
Creating a buyer's persona is how marketers get to know the expectations, needs, and desires of their consumers. The better you know your buyer, the more effective you are at customizing your product to tailor-fit and attract a particular market segment. A persona is a fictional character that represents a highly specific type of customer.
Once you have started diving into your research, its time to start digesting all that info, and track. The best way to track is to create a simple chart. With each of your 'buyer groups' or 'personas' – create a name that represents the group, along with sorting out info that is unique to this group.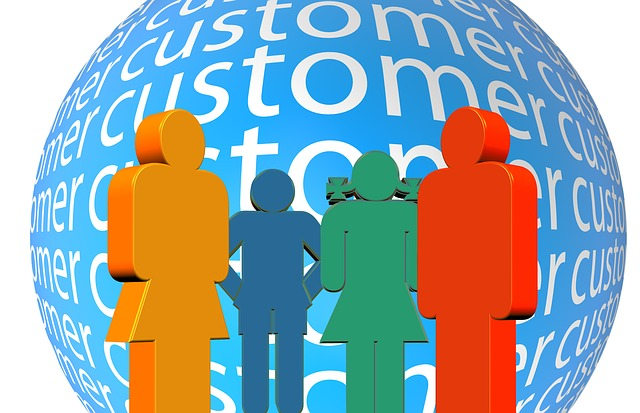 Info on age brackets, likes and dislikes, personality traits, media preferences are all important. This info will help you cater to that group, and also become proficient at marketing to these segments as well!
Once you have your persona chart filled in with nicknames and data about who your current or future guests might be, it's time to use the information you gathered to create characters that represent your customers.
The better you know your current, past, and future guests, the better you will be able to serve their needs and keep them (and their friends) in the loop about all the wonderful camping goodness you have to offer.
Make an investment calculation – know your numbers needed for profitability with your vacation rentals
Take a look at your expenses, and what you will need to charge per night or per week for your rental cabin. Then take this information to determine what you have to spend, and how long it will take to see a return on your investment.
If you are needing a business loan to help your rental cabin dream become a reality, you will need to be specific with what you will need, be offering, what will be the draw to your property, who you are targeting and present in an organized way to show the overall value.
Need to choose the perfect location for your Cabin Vacation rental business?
Selecting an ideal place is important to ensuring success of your project. The goal of a renter is to be in a good location, weather it be next to a state or national park, a lake, river, spa or yoga retreat, fitness retreat, ski slopes or just a peaceful location! Sometimes, renters will only go as far as the next town to escape for a quick break or business retreat. You may be sitting on a piece of land that is the perfect location for a rental cabin!
If you already have land, then research the area, you need to create the 'draw' to your rental, is it the peaceful countryside, the local state park within driving distance, the uniqueness of your area? Be creative! You need to stand out in a sea of vacation rental properties!
Find a Cleaning Service or do the cleaning yourself?
Make your home ready. Hiring a professional cleaning service is vital when renting a holiday home for guests. Cleaning services can be hired directly or contracted if you use a listing management service. If you are small and just starting a cabin rental business, and live close, handle the cleaning yourself providing you have an eye for detail.
Types of Cabins
Cabins can be found in many different shapes and types for your vacation rental property. They can be a variety of kinds, like site built cabins, certified modular cabins, tiny home cabins, log cabins, prefab and factory built cabins.
Also, as you start a cabin rental, look into your style. What exterior works best for you? Are you wanting a log sided cabin, traditional lap sided rental cabin, or whole log cabins?
Is rustic style with modern amenities a fit for both the cabin owners and the target market, or do you prefer the modern farmhouse style? Does the exterior of the house have any similarities or differences to your interior feel and décor? Remember, you are creating an inviting atmosphere, both inside and outside for your guests to escape to!
TIP for Choosing your Perfect Cabin!
When choosing your cabin style when you want to start a cabin rental, be careful to choose quality – avoid the pitfalls of trying to finish out a shed from your local shed company advertising them as cabins, as they more than likely not built to ANY codes, let alone, residential codes.
Ask for proof that the cabin shell they are advertising is built to residential codes, has house wrap and follows an engineered plan that is approved for your area. If they can not answer, or provide proof, walk away and find a certified modular cabin company! Is saving a few thousand dollars worth the risk of not having a habital cabin that is built to code determined by your local or state area? Are you willing to take that risk with both your family, your guests and your insurance?
What Kind of Amenities Do You Plan to Provide?
Think of your favorite places that you have stayed, did you enjoy the special soaps and coffee bar provided? Put yourself in the shoes of your prospective renters, be sure to provide amenities that will give them that 'wow' experience!
My favorite, is when vacation rentals have the towels folded in a special way, or when they care about small details, such as folding the ends of the toilet paper into little 'v's like my favorite hotel chain!
Adding items to your back deck such as a grill, or hot tub can be fantastic amenities, along with a firepit. How about a basket of games and puzzles for your renters?
There's nothing like relaxing in the hot tub after an active skiing holiday. In cabin settings, a fireplace and hot chocolate can provide warmth and comfort. If you have a pool, provide towels you want your guests to use at the pool.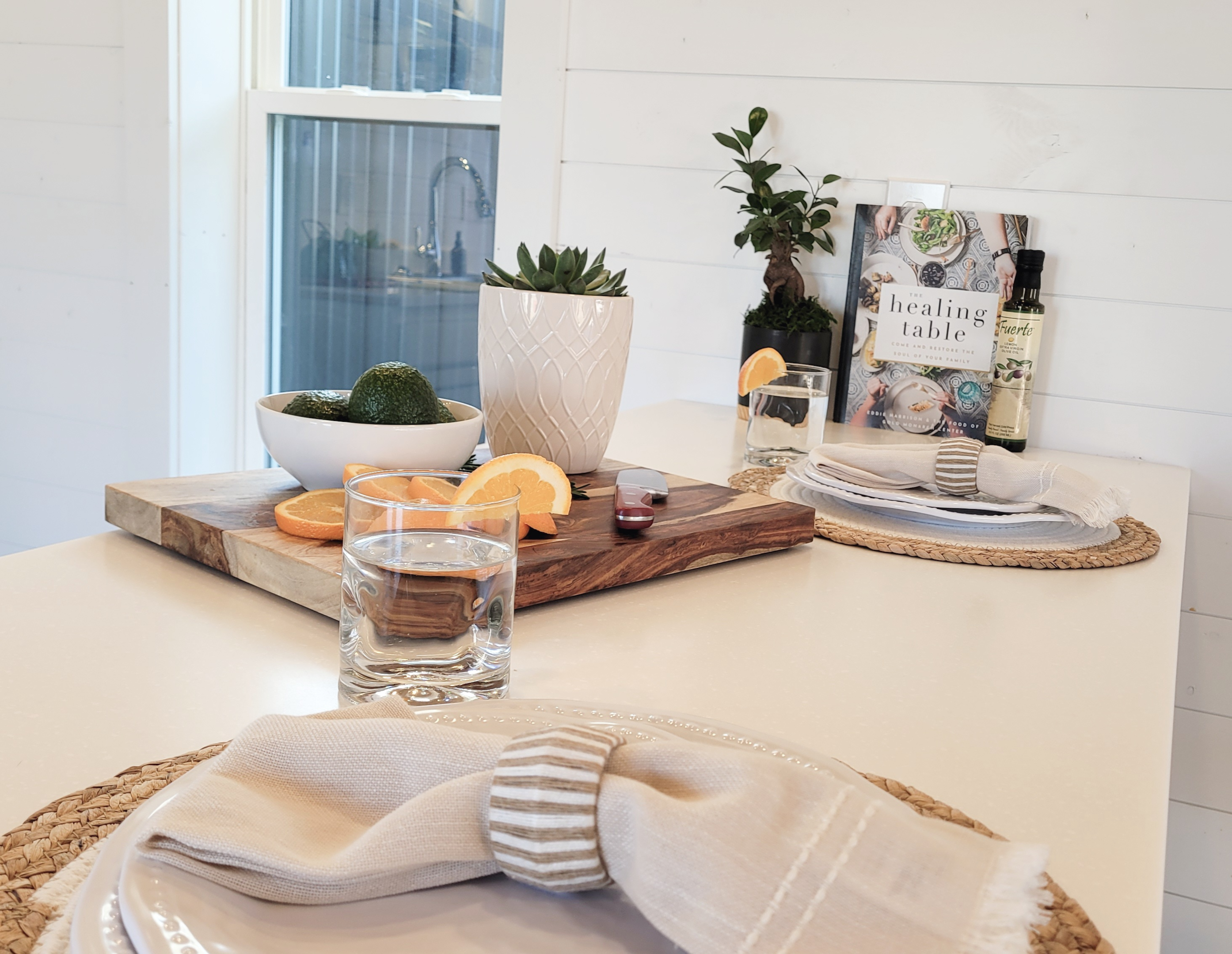 List on vacation rental websites
You will need to get your rental visible by listing on websites that cater to vacation rentals. Airbnb, VRBO, HomesAway and other vacation rental companies have boosted rentability for vacation rental property and vacation owner entrepreneurs.
Another good source to listing your vacation cabin rental are sites like booking.com and expedia.com. These listing sites are expanding their offerings from traditional hotel rooms to vacation rentals.
Some of these vacation rental property sites will also use their business booking system to collect online payments from your renters.
Don't be shy about getting your rental business info out in search engines. Utilizing external vacation rental listings will help make your cabin rental visible. Be sure to have an accurate listing description for your rental property and plenty of photos!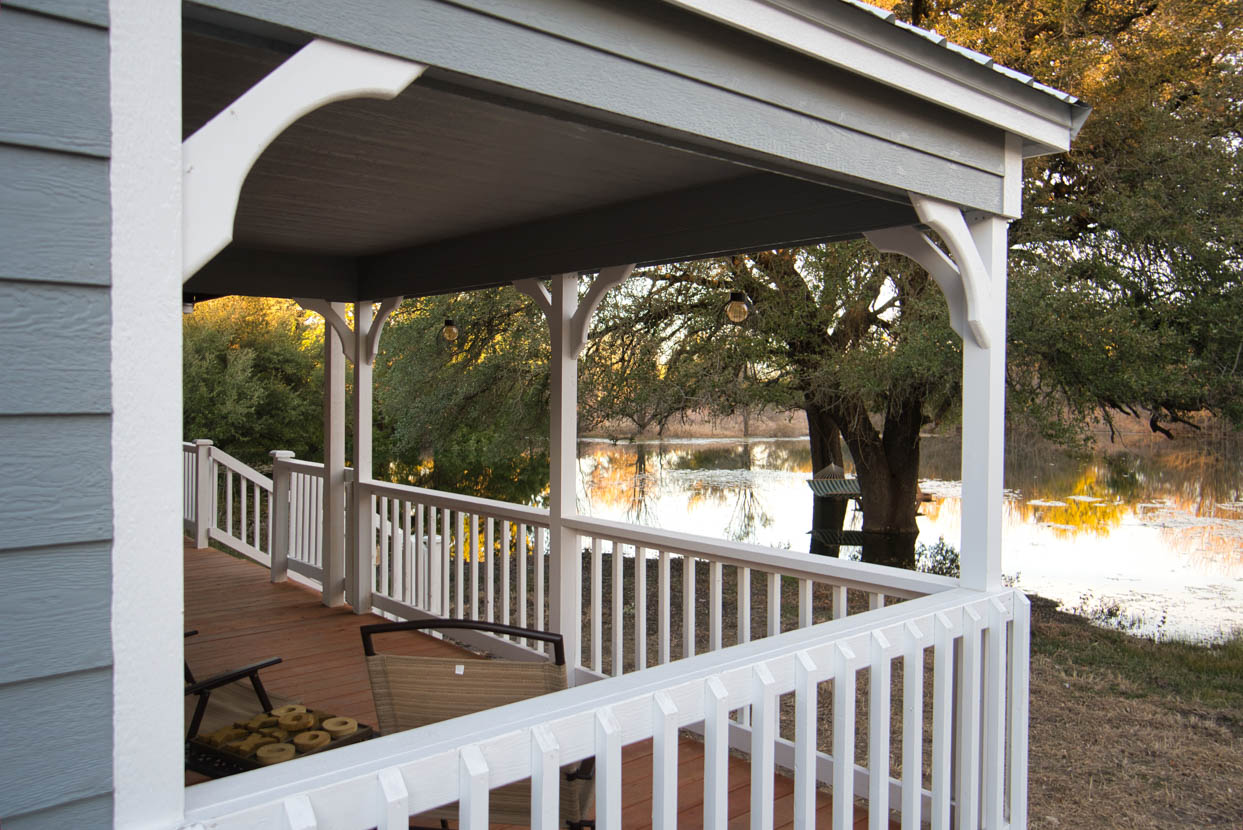 Showcase Your Photos
After you have all of the details sorted for your cabin rental business, you can sell your experience with pictures.
It's important when you are starting a cabin rental business or have an existing rental business to always showcase your interior design and property!
Photos, photos, and more photos!
Please take good pictures and as many as possible! Check other 5 star vacation rentals online and see how they are showcasing their cabin rentals online.
Make sure you put captions underneath every photograph to describe the relaxing atmosphere at the warm fire, a perfect family vacation or the abundance of nearby activities such as a popular ski resort or yoga retreat.
Do you have a fire pit? If so, light a fire and take a photo of your property as a romantic getaway with a cozy ambiance if that is your target audience.
Include photo of nearby areas and activities like hiking trails, lakeside trails, and ski resorts. It is equally important that the pictures cover all seasons.
Start a blog
If you set up a small, inexpensive website, be sure to add blogs. Blogs are a great way to inform your potential renters on highlights of your property or the area you are in.
For instance a beach house can write a blog on tips on how one can catch fish if you have fishing in the area and how the equipment is used for various water sports. If you have a nest of birds, write a blog on how they are doing, and what types of birds are on your property and in your area. Blogs on your decor style can up your relatability with future renters.
How Our Certified Modular cabin Rentals Make You Money!
Leland's Cabin's is committed to bringing our customer's dreams to life. We have had the honor of building for many people, but we understand that each individual's dream is unique.
Our investment cabins for sale are built in our controlled factory where quality and efficiency always comes first. We are the only certified modular cabin company in Texas, and have certifications in most states. Cabins that are factory built are completed in a shorter time than site built, getting you collecting rental income much faster than site built.
Following code, and being certified by the state to prove that statement, ensures you have the best factory built cabin for your cabin rental business.
Is owning a vacation rental cabin worth it?
Summer, Winter or anytime in between, acquiring a vacation rental is a very profitable investment if approached properly. One of the keys to success is making sure you have plenty of online visibility so people can find your property.
Do your research to see what units are going for in your area, and what you will be offering, to create a fair asking price for your rental. If you will be using the cabin part time as your own vacation property, then you have additional value for yourself.
Meet an Owner – a cabin vacation rental success story
The Cottages at Century Woods started as a humble idea for Annie Sumang two years ago. The project was developed and lead by Annie Sumang, a second generation Aggie and a graduate of the Texas A&M Department of Architecture.
Annie has worked in engineering and construction most of her professional career, specializing in project and construction management for facilities, environmental and civil site access work.
Nestled in the woods in rural Burleson County, The Cottages at Century Woods is a dream realized for guests to experience the heritage of the area and all that it has to offer.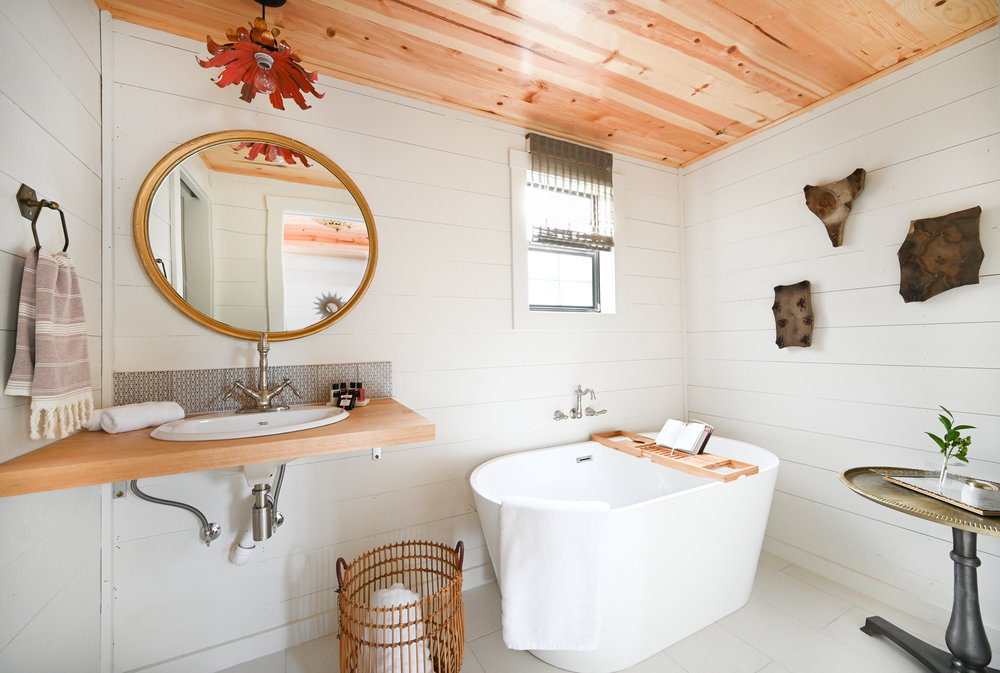 "I didn't set out for the development to be like an Airbnb, but I think there was a need," she says.
Annie decided to work with Leland's Cabins because "they're very well built, they're solid. And I'm picky." Her background in construction gives her a keen eye for quality.
It was also important that she have control in the design process, which is where Sales Manager Carol Stevens came in. "They worked with me to change up what I wanted to change up."
From the color schemes to floor plans, Carol and Annie worked seamlessly together over email and the phone to make these cottages exactly to specification. Leland's was even able to accommodate Annie's special request: custom bathtubs.
If you are in the area, book a stay at Annie's Cottages at Century Woods to see first hand a successful start up vacation cabin rental business and what your future can look like, with a well thought out plan!
Our Vacation Certified Modular Cabin Rental Floorplan guide
Below are five Leland's Cabins floorplans for certified modular cabins that would be ideal for a vacation rental property. For a free copy of the "Owner's Guide", which includes valuable insights for owners of Airbnb, campgrounds, investment properties or cabin rental businesses, click here: FREE OWNERS GUIDE