Our Kentucky cabin factory building Amish-made cabins in Munfordville expands offerings.
Munfordville, Kentucky, located in Hart County, KY, is home to one Amish-made cabin factory owned and operated by Leland's Cabins.
Our craftsmen at the Leland's Cabins Kentucky factory have been building cabins at this factory location since 2010. This factory is located in Munfordville, Kentucky. A drive to this factory is an amazing experience.
This factory is in the center of one of Kentucky's largest Amish communities. Over 200 Amish families are calling this area of Kentucky home, including many of our craftsman and cabin builders.
This area between Munfordville and Cub Run also has one of the largest concentrations of Amish businesses, from sawmills, fabric shops, greenhouses, harness shops, lawn furniture, and meat processing.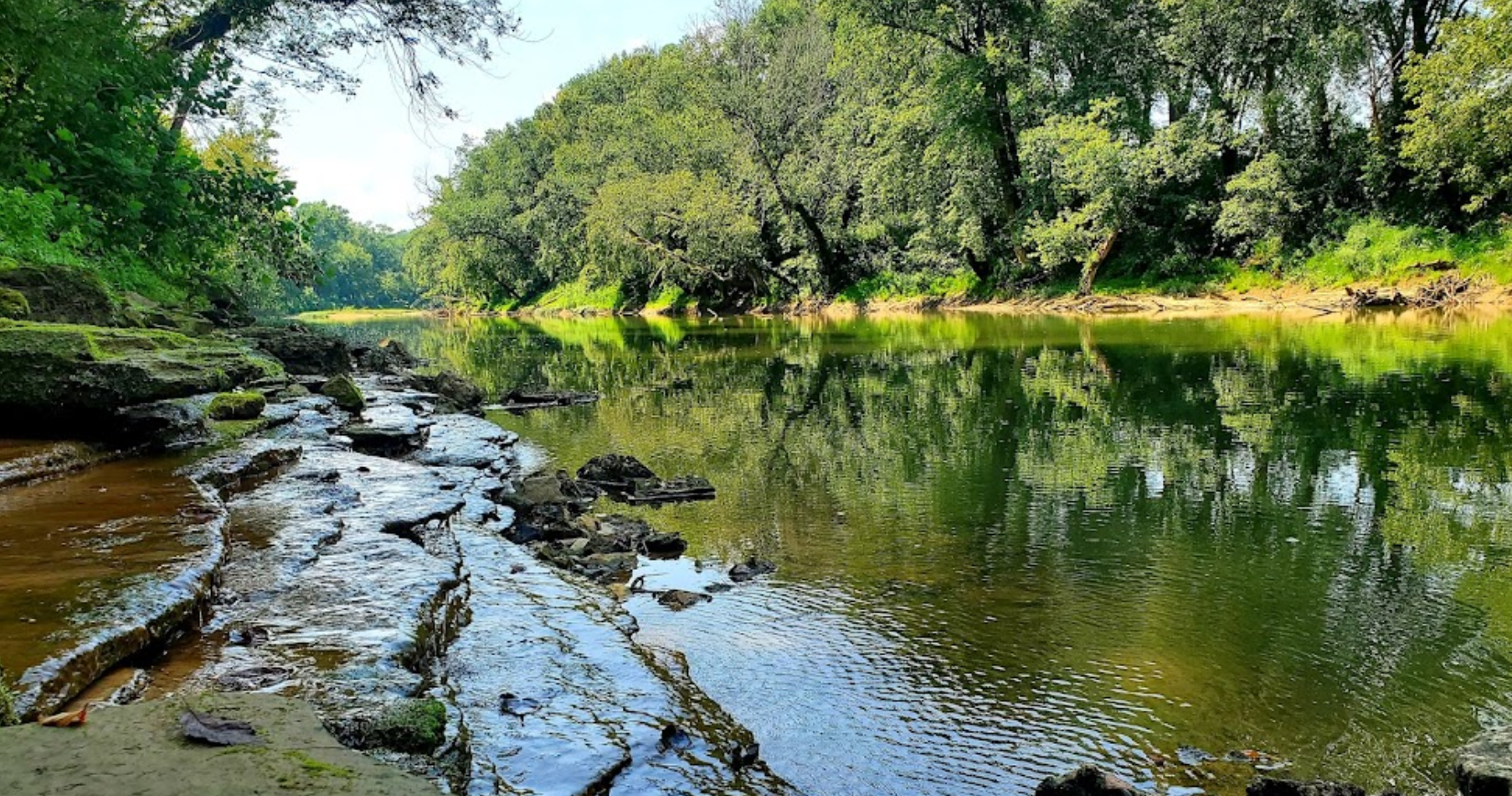 Location, Location. Location..
Our Cabin Factory is located off Cub Run Highway, where your chances when visiting this factory of seeing Amish buggies on the road are very high.
Leland's Cabins built in this factory are Amish-made cabins, and the craftsman building for Leland's Cabins takes great care when building cabins. All of the cabinets we order for our cabins are from local cabinetmakers in the area, adding to the beauty of the cabins.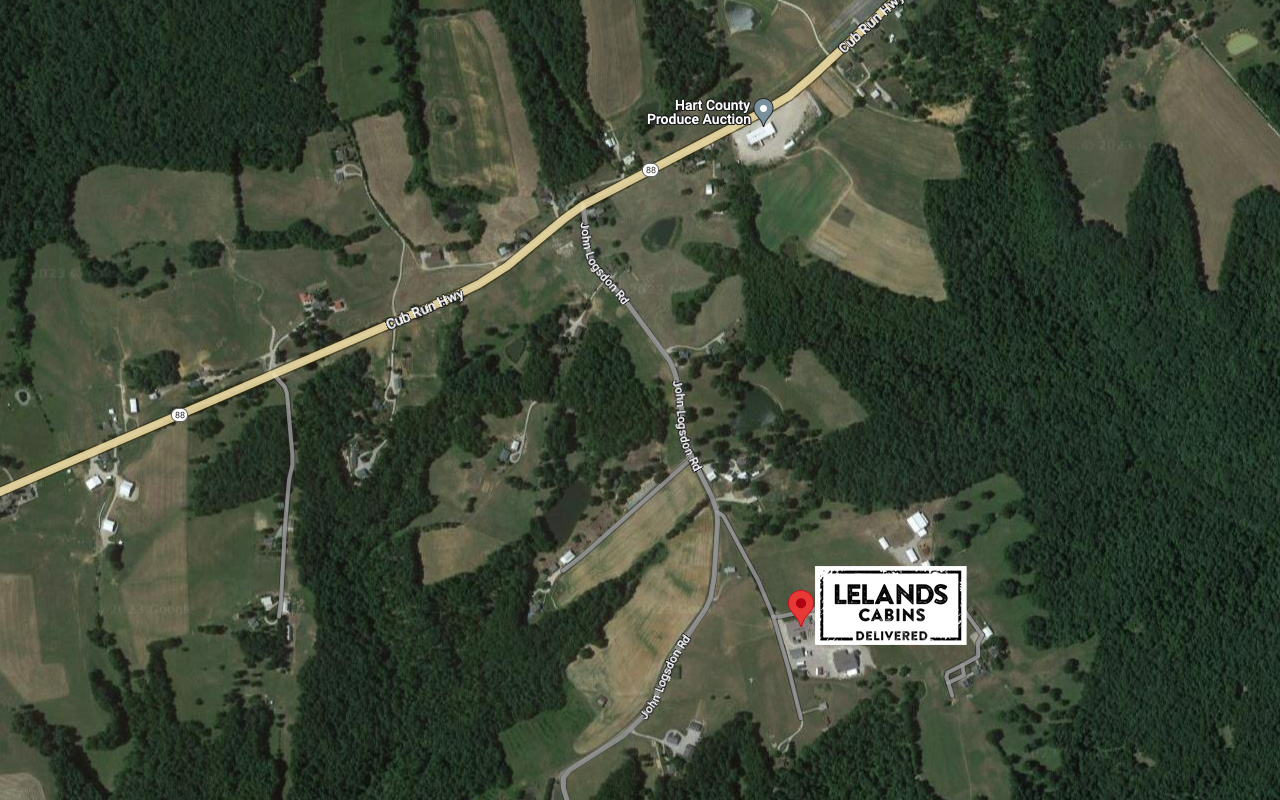 Plan your visit.
When you arrive in Munfordville, which conveniently sits off of I65 between Nashville and Louisville, make your way to Cub Run Highway.
This will lead you on an overpass crossing the interstate and into rolling countryside dotted with Amish farms and homesteads.
As you turn onto John Logsdon Road, you are met with a peaceful pasture on both sides of the road as you meander down to our Amish-made cabin factory.
The roads are narrow, so drive slowly, although driving fast is hard as the scenery is breathtaking.
Kentucky Office Hours
Our sales office is open Monday through Friday, from 8 am-5 pm, and on Saturdays by appointment. You can reach us at 877-714-7878 to book an appointment to visit and learn how to purchase a Leland's Amish-made cabin from our Munfordville, Kentucky, cabin factory.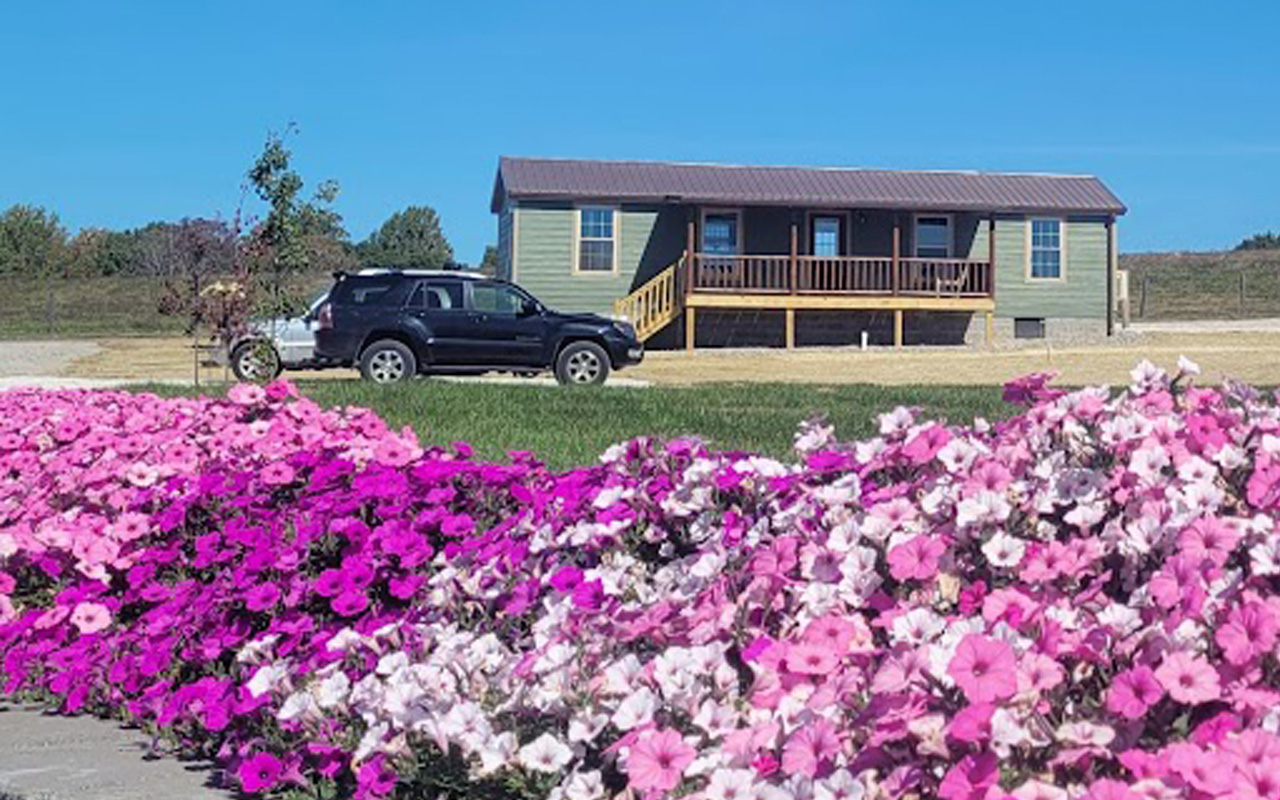 Quality, you can see.
Enjoy true Kentucky Amish craftsmanship with your Leland's Cabin. Our Amish-made cabins range from 216 square feet to over 2000 square feet. The standard roof pitch for our single modular cabins is a 5/12 pitch. This allows us to transport them to your property.
We also offer a hinged roof design, allowing for a steeper pitch of up to 10/12 on our double modular cabins. This allows for soaring vaulted ceilings and fantastic picture windows. On our 10/12 roof pitch Trophy Peak series, you can add a loft.
This loft has a full, residential staircase to access the loft, and the loft has 8-foot ceilings, so you can really enjoy the added sleeping or office space.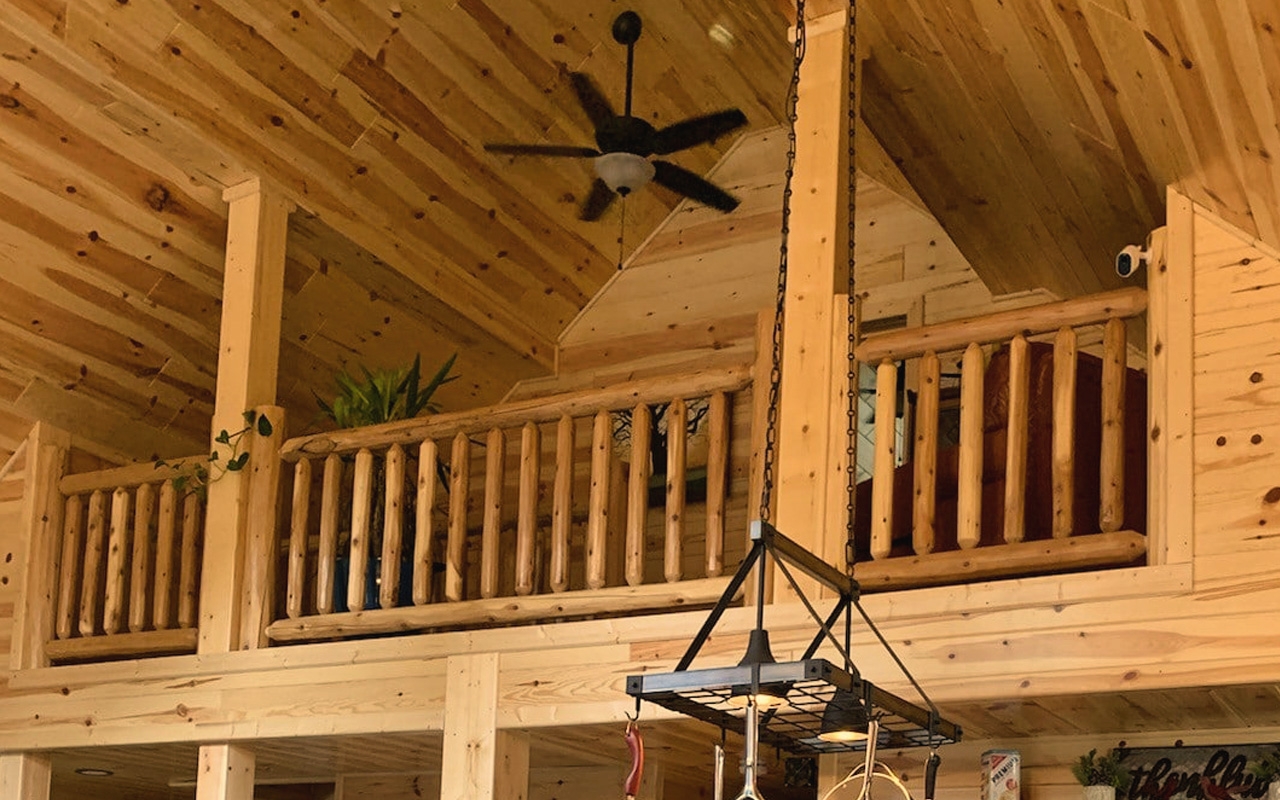 Amish Made Cabins equal Quality
Quality is visible in the details of each window trim corner and doorframe. All of our Amish-made cabins are built to engineering plans to ensure genuine quality that will last.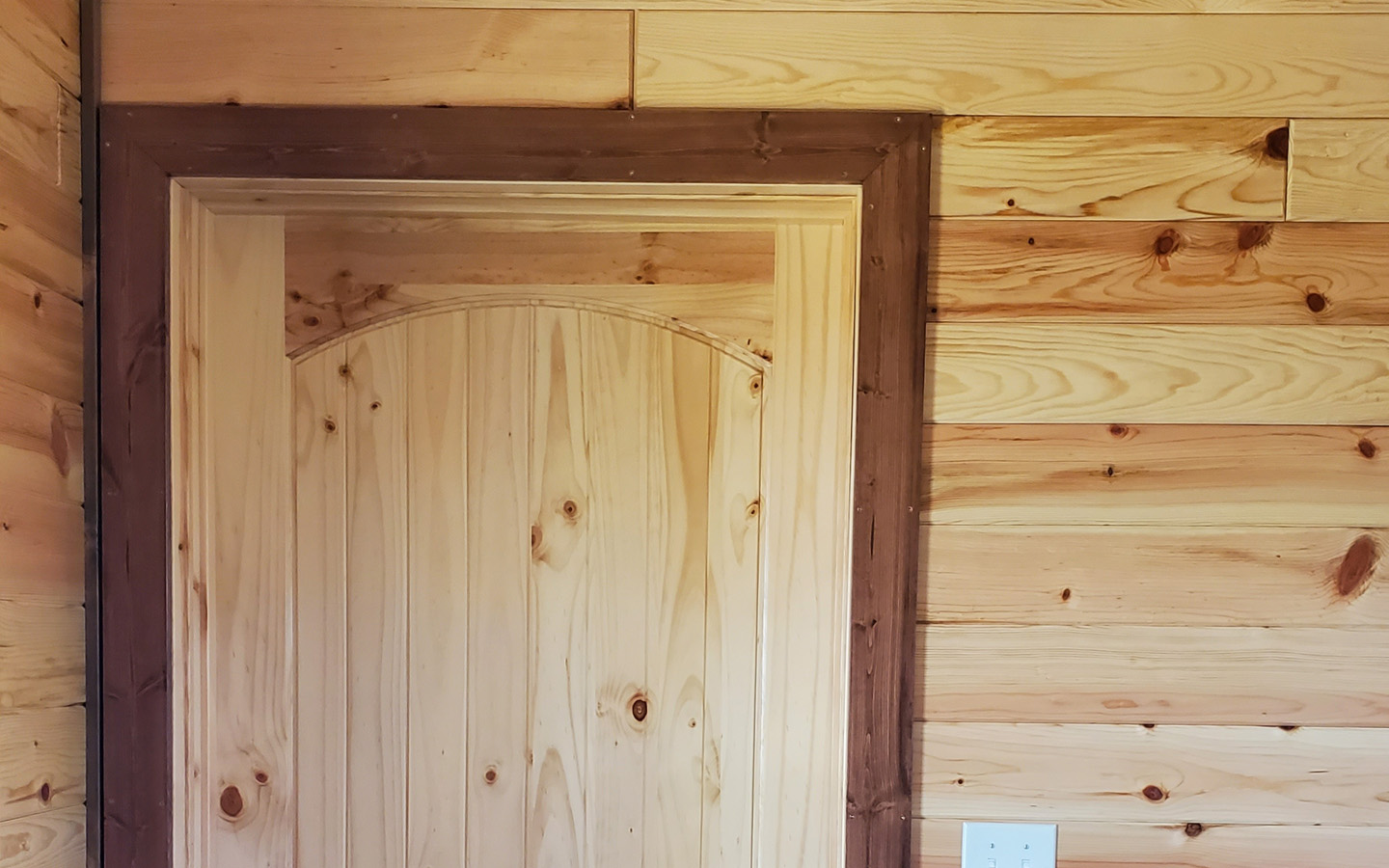 Our floor plans are optimized, and our design team will work with you on choosing the best floor plan for your dream cabin. From a small cozy cabin to a cabin with soaring ceilings, we have a cabin for you.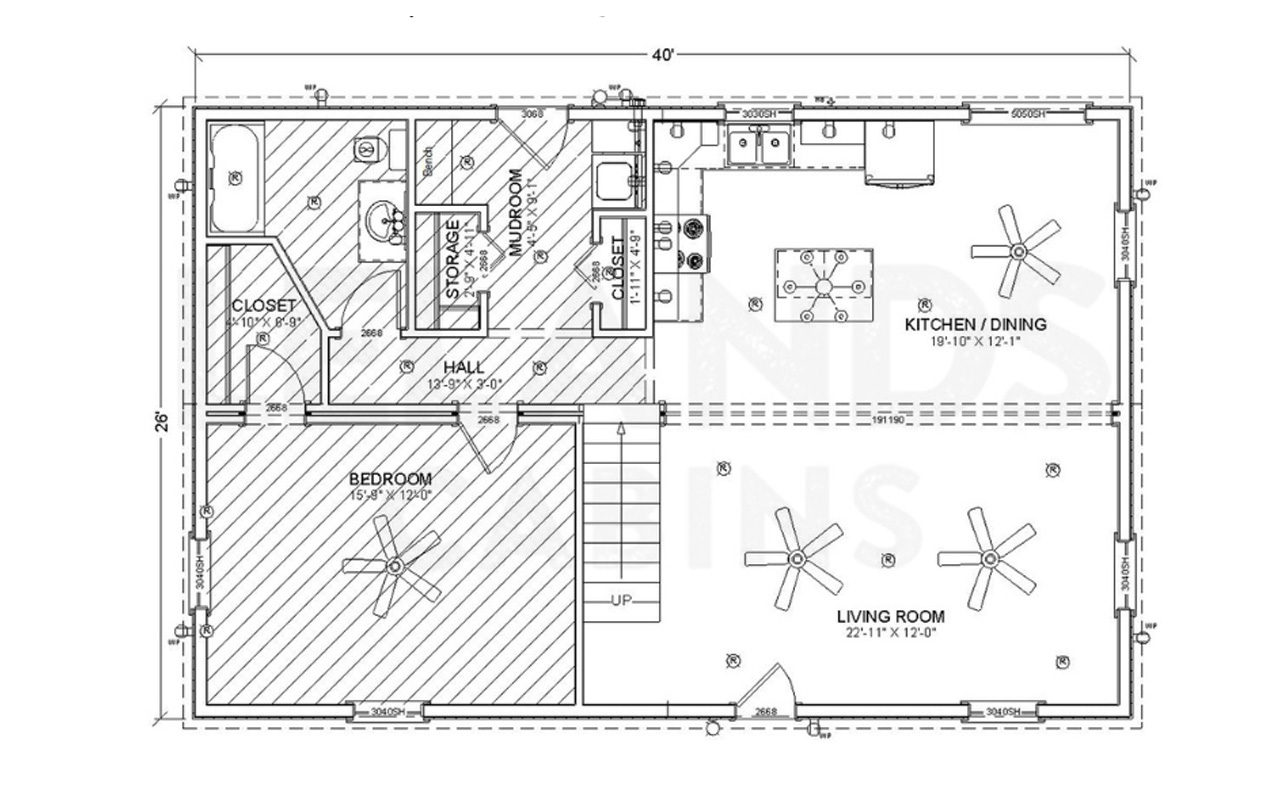 Modular cabins build in KY and delivered to your state
Just because we build in Kentucky doesn't mean we can not deliver to you! We are certified in most states. Contact our sales team with your location, and we will work with you and your state to ensure the cabin we build for you is certified and built to the state-required residential codes and backed by an engineered plan.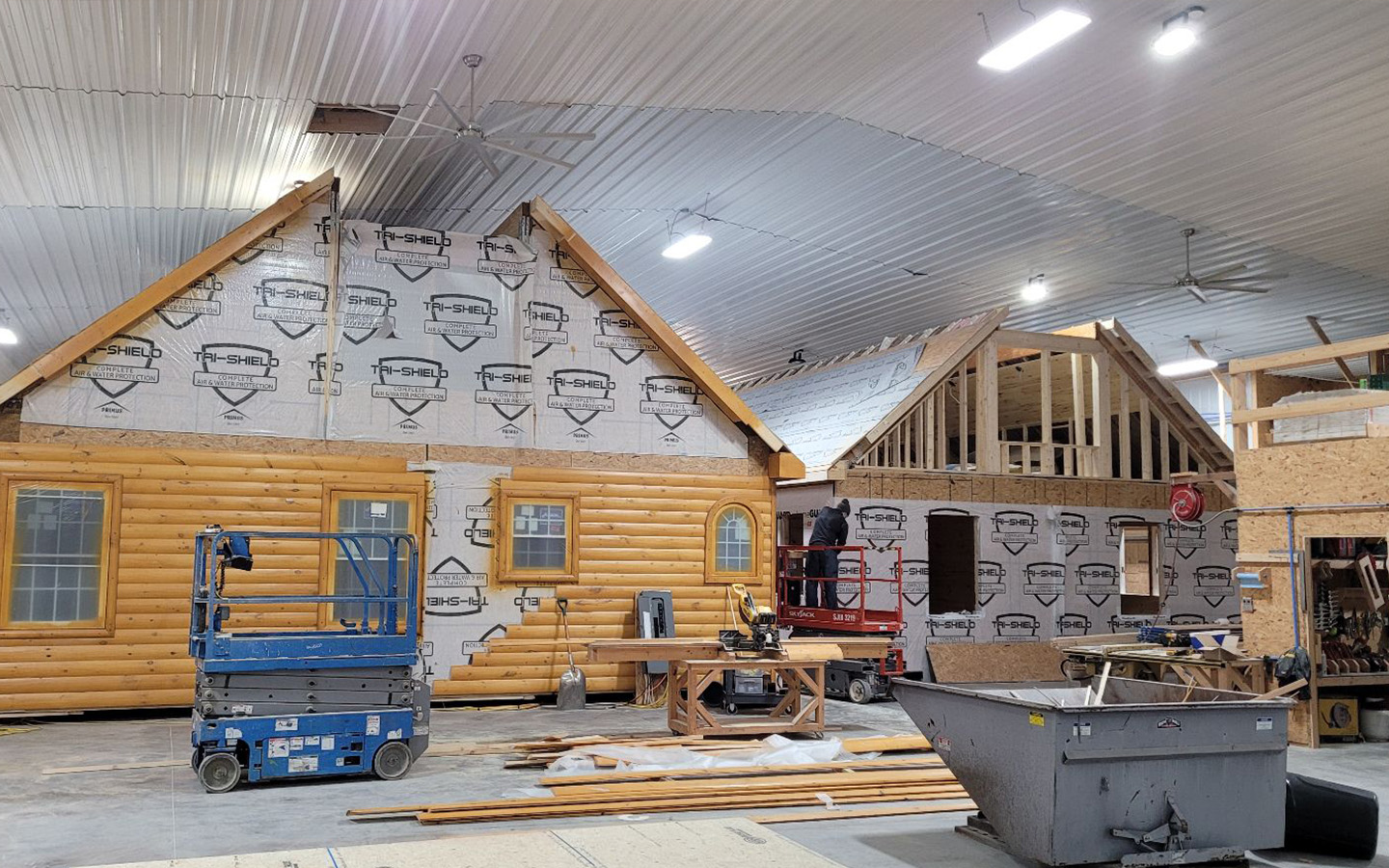 Expanded Cabin series.
Our new and expanded series offers 59 base floor plans to start from in choosing your cabin. We will help you narrow these down by size and room count so you are on the right path to finding your perfect cabin.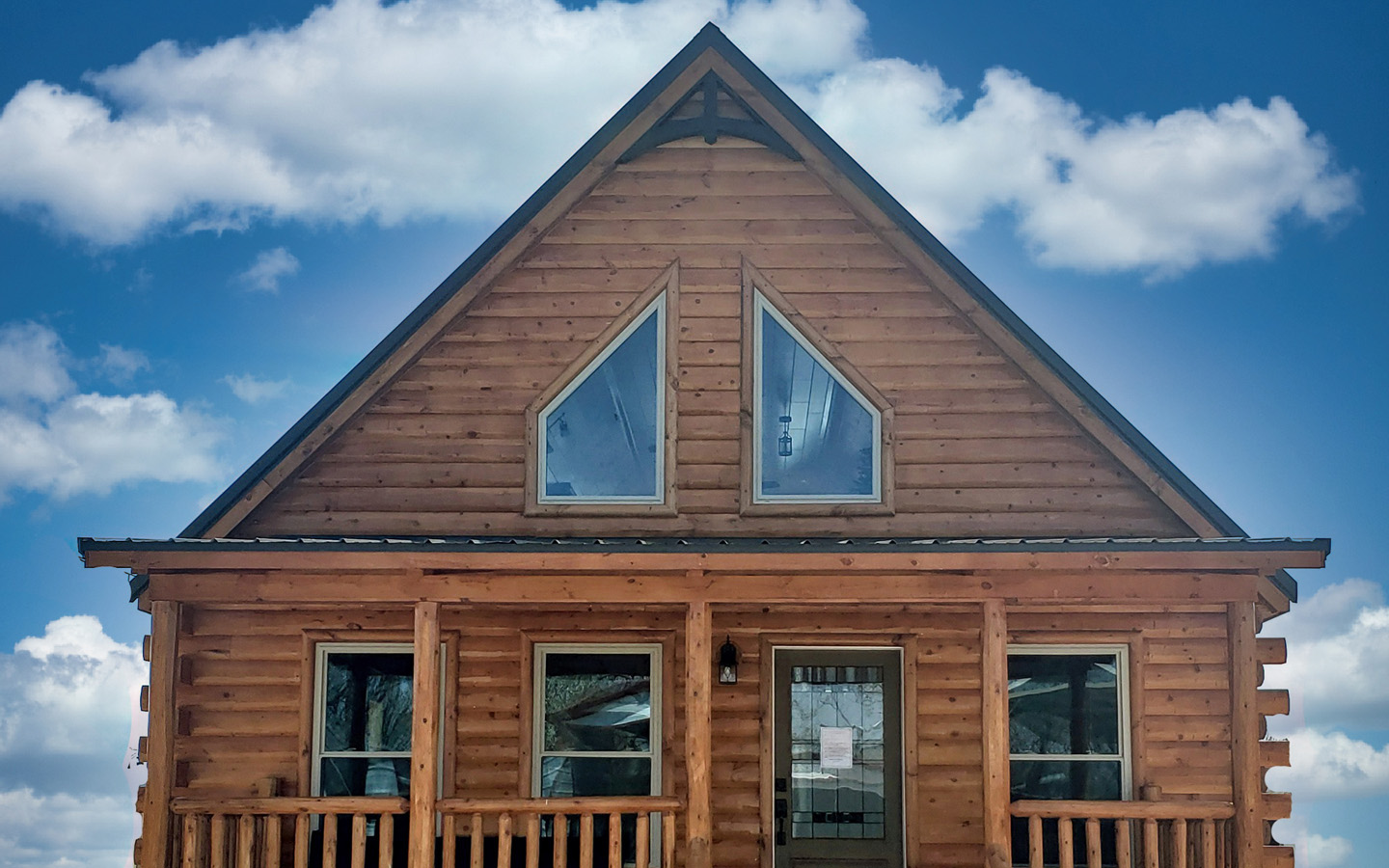 Trophy Peak Cabin Series
The Trophy Peak Cabin series is one of our most spacious series offerings. These Amish-made cabins are built with care and craftsmanship, boasting up to 3 bedrooms and a full-size loft.  Trophy Peak Cabins have an optional roof pitch of 6/12 or a stunning 10/12 with a bonus loft featuring eight ft. walls.
Certified Modular Cabin
Certified modular cabin floor plans with our tallest cabin series feature 1-3 bedrooms, great open rooms, and modern kitchens.  The Trophy Peak is for anyone who doesn't compromise on luxury and enjoys modern amenities while experiencing natural surroundings.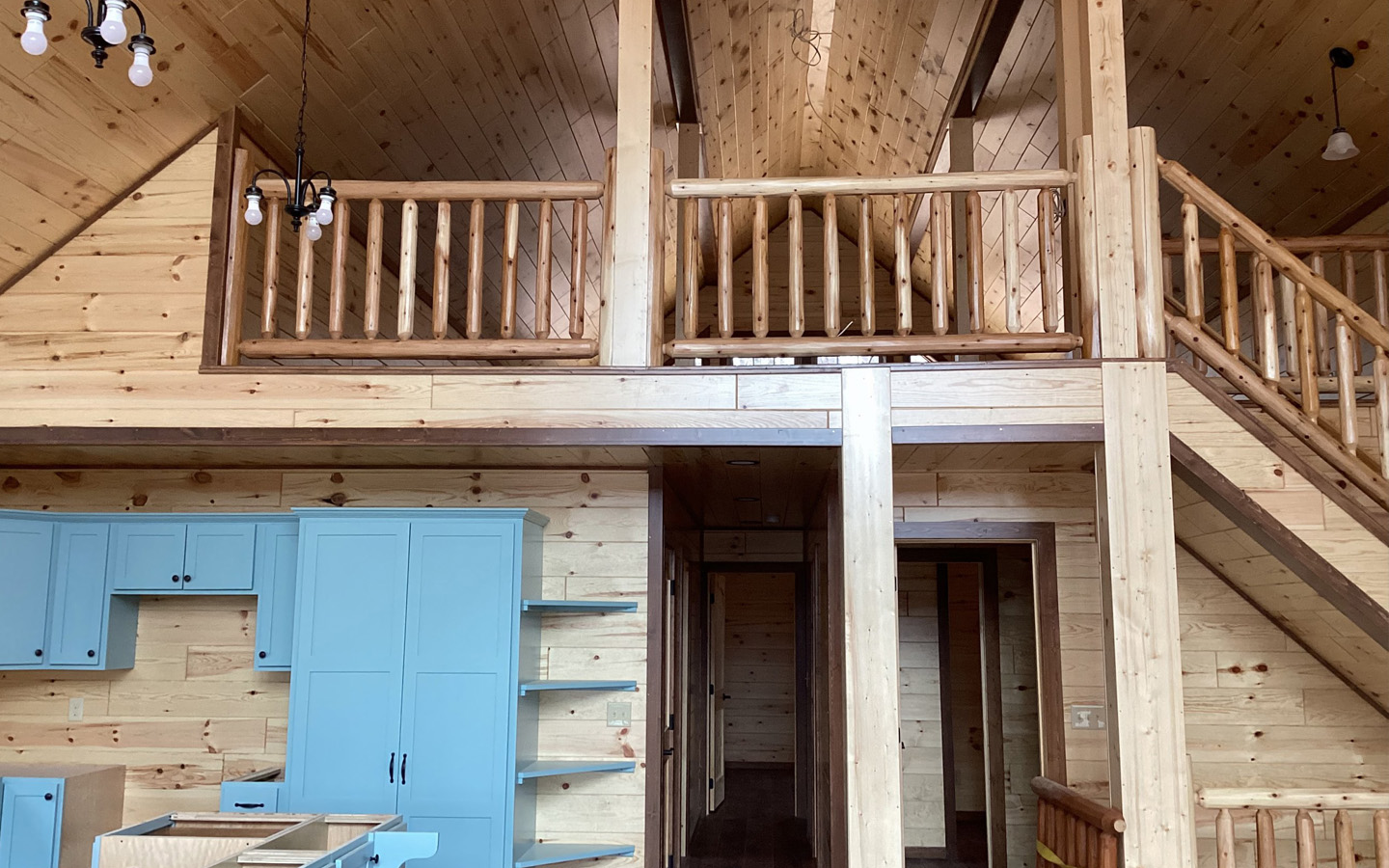 A Timeless Feel with a Modern Touch
Entirely designed with the great outdoors in mind, The Trophy Peak modular cabin has plenty of windows to provide natural light and amazing views out! The high ceilings add to the spacious feel of this Amish-made modular prefab cabin design.
The rich wood accent wall featured in the living area gives a great focal point upon entering from the front door. Looking for an even more "wow" factor? Talk to any of our cabin specialists about a wrap-around deck from our deck company to complete your modular cabin living dream.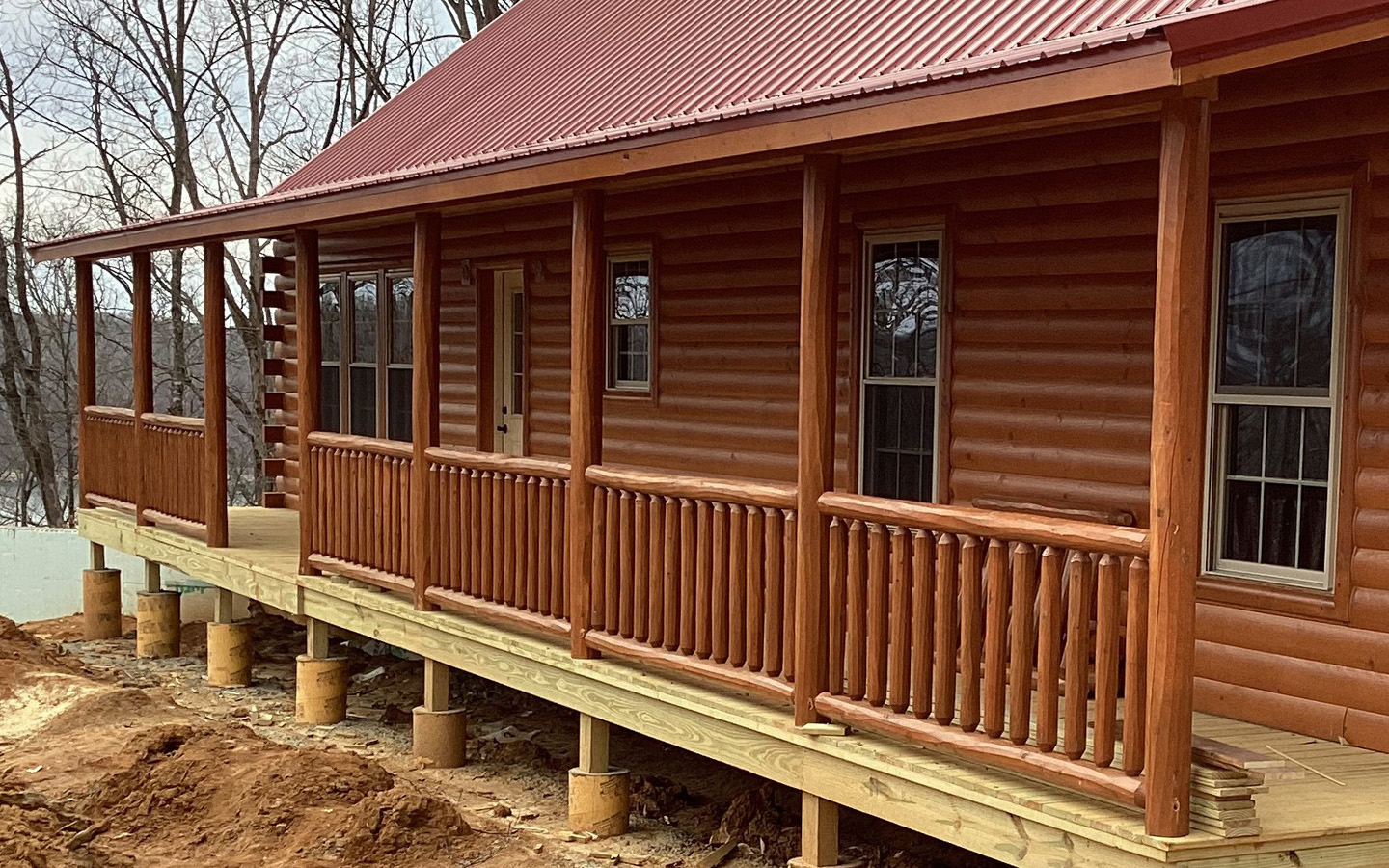 Cross Timber Cabin Series
Check out Amish craftsmanship at its finest!  Our Leland's Cabins Cross Timbers Series is a made-to-order two-part certified modular cabin connected to your site.  This allows you to maximize your property space by having two cabin sections connected end-to-side.  These Amish-made cabins offer variety and an entirely different footprint than a traditional one-piece prefab cabin.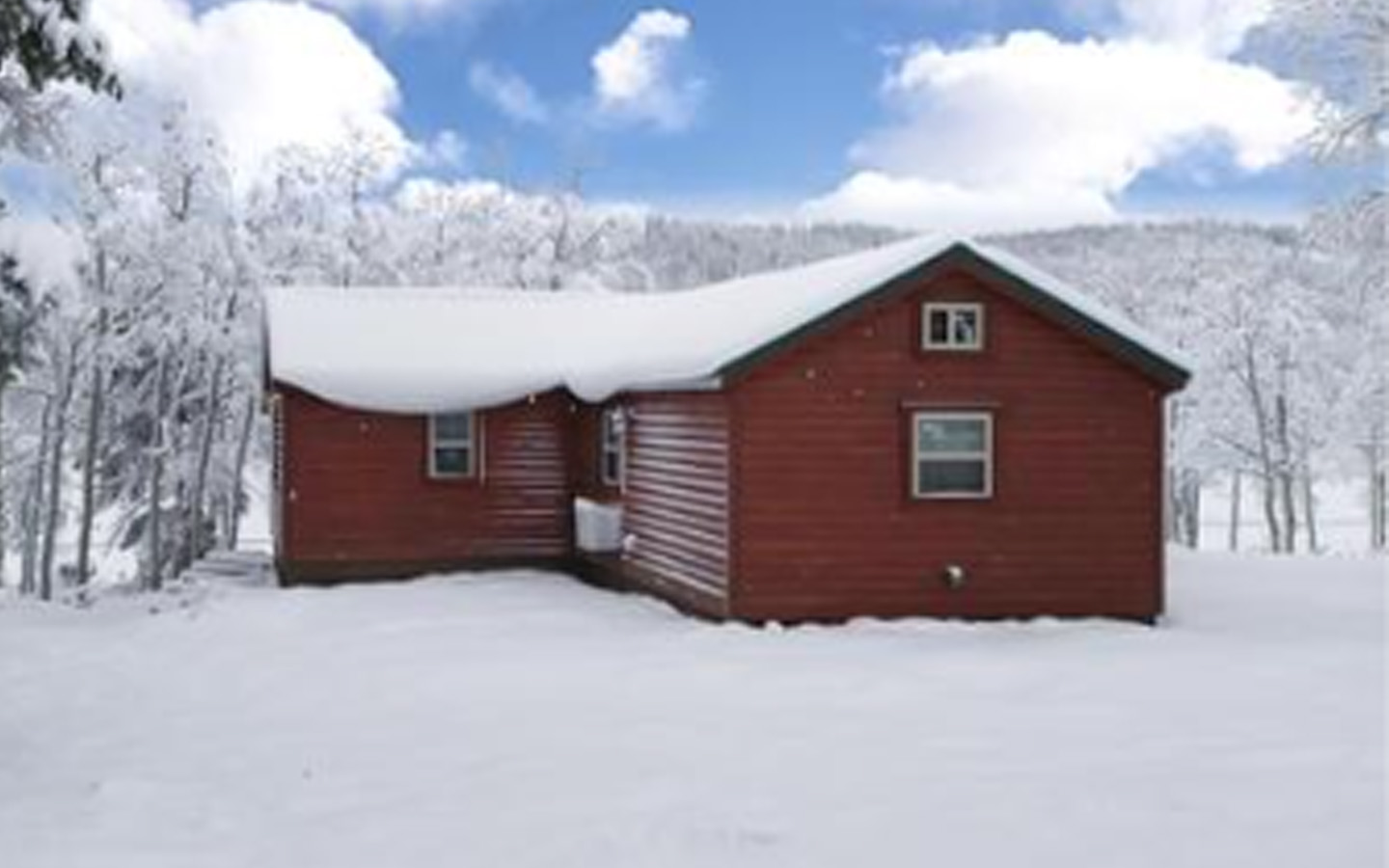 Appalachian Cabin Series
The Appalachian cabin is our most popular Amish-made cabin series.  This prefab cabin boasts spacious 2-bedroom and 2-bathroom floor plans that include a full kitchen and living space. Our Appalachian smart-size living cabin is perfect for someone looking for all the benefits of a full-size home but in a smaller package!  The Appalachian is available with our 5/12 Kentucky prefab cabin factory roof pitch.   This Amish-made cabin series indeed shows the craftsmanship that goes into making these modular cabins.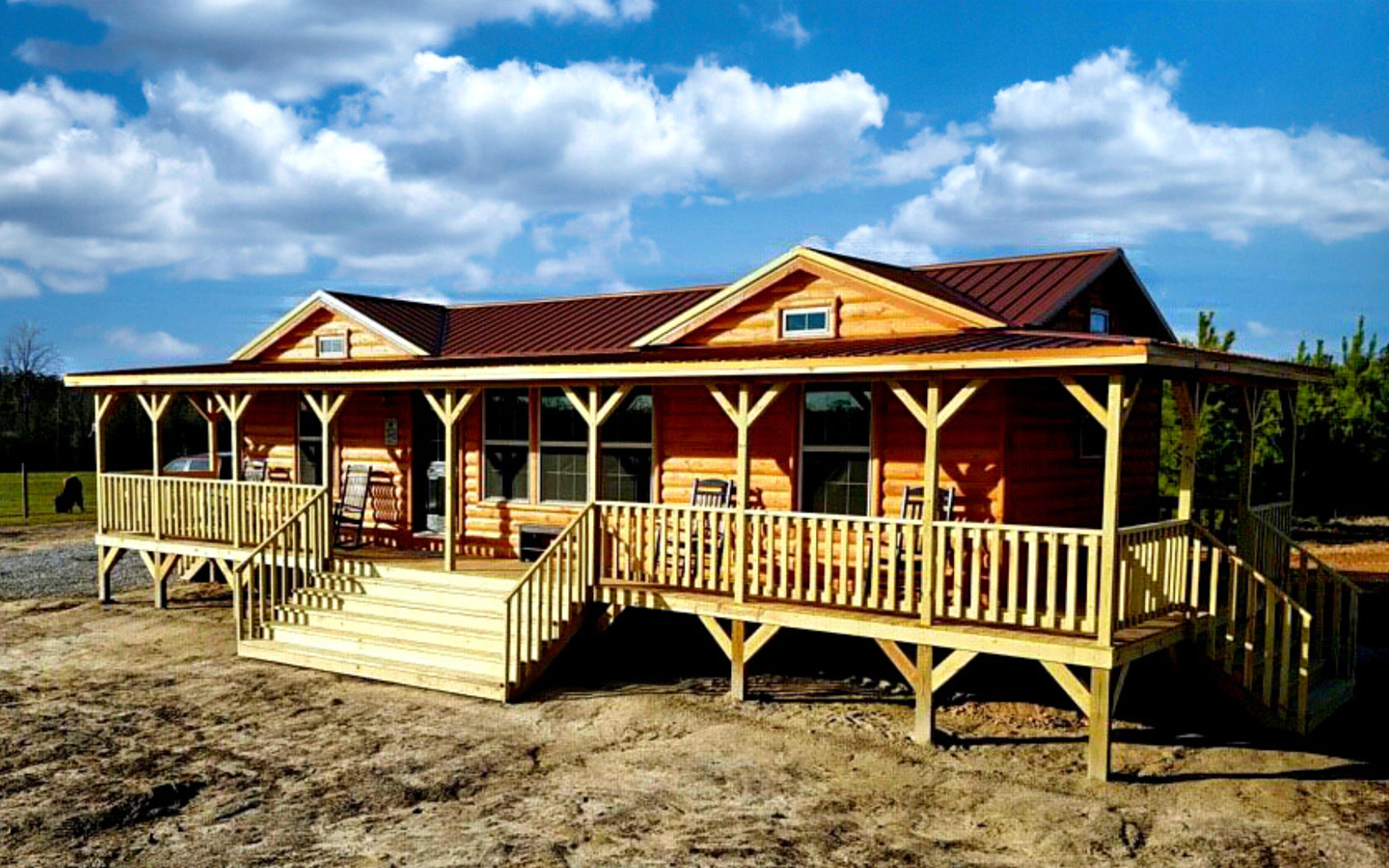 Lincoln Cabin Series
The Lincoln Series cabins are built to the original park model standards in our Kentucky factory,  these are Amish-made cabins built to residential building codes – not hindered by set square footage.  Not only is our Lincoln Series prefab cabin the perfect addition to your vacation property or campground, but this tiny cabin also features not-so-tiny abilities.
Memories are made in this compact Lincoln model that is a perfect match for your weekend property. 
Client uses for this cabin range from a vacation rental cabin to a private getaway cabin for friends and family.  In your search for park model cabins or tiny homes, spend time looking at the versatile floor plans of the Lincoln cabin series.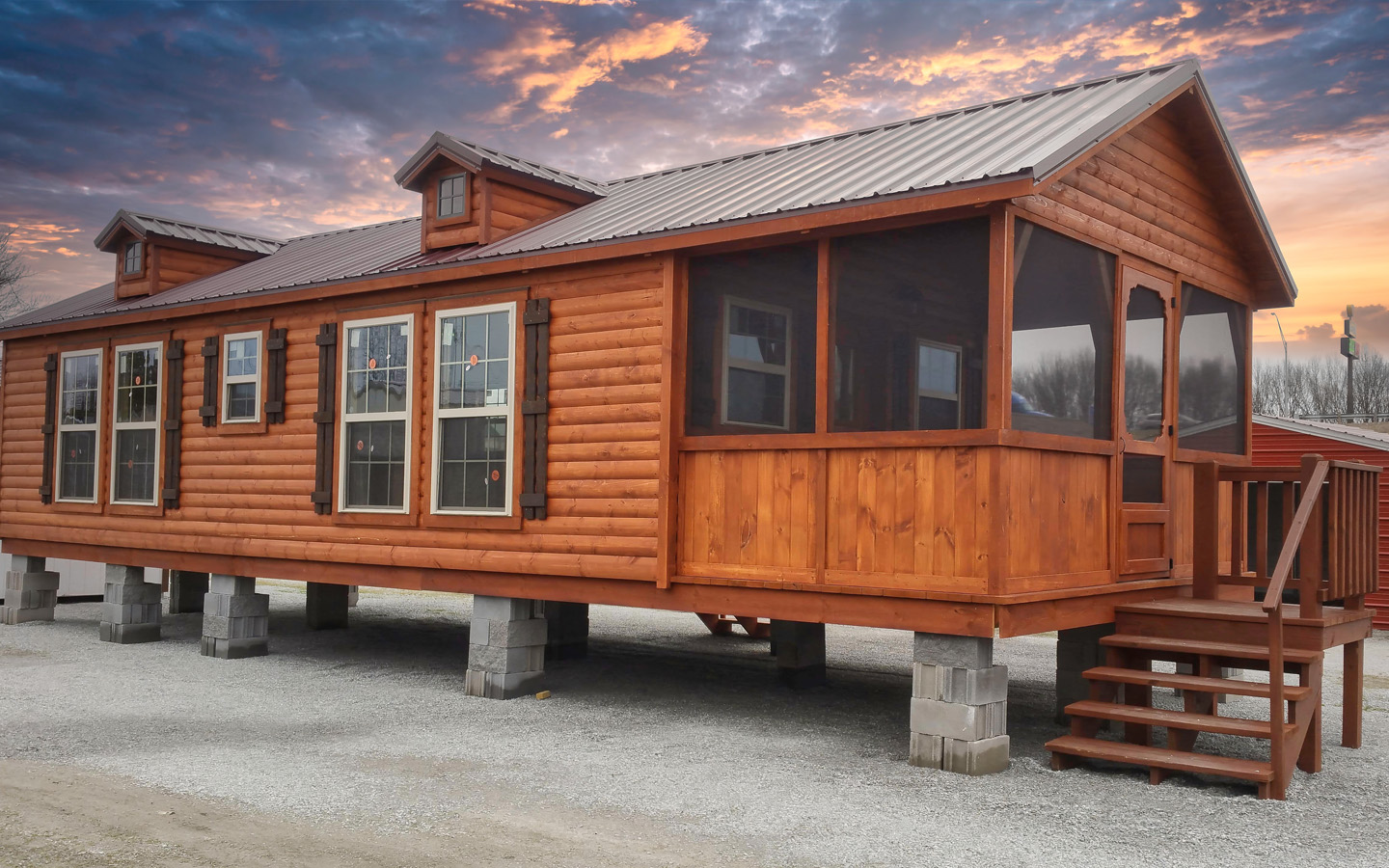 Boone Cabin Series
The Boone Series cabins combine elegance and functionality. Featuring 1 bedroom and 1 bathroom, this modular cabin series is ideal for those who love the cabin lifestyle, both outdoors and indoors.
This prefab cabin series falls both within a tiny home footprint of under 400 square feet as well as the larger options are perfect smart size living homes.   This quaint cabin is built in our Kentucky Amish-made cabin factory and can be on your property in a matter of weeks!  The Boone Cabin series is perfect for smart-size living and tiny home cabins.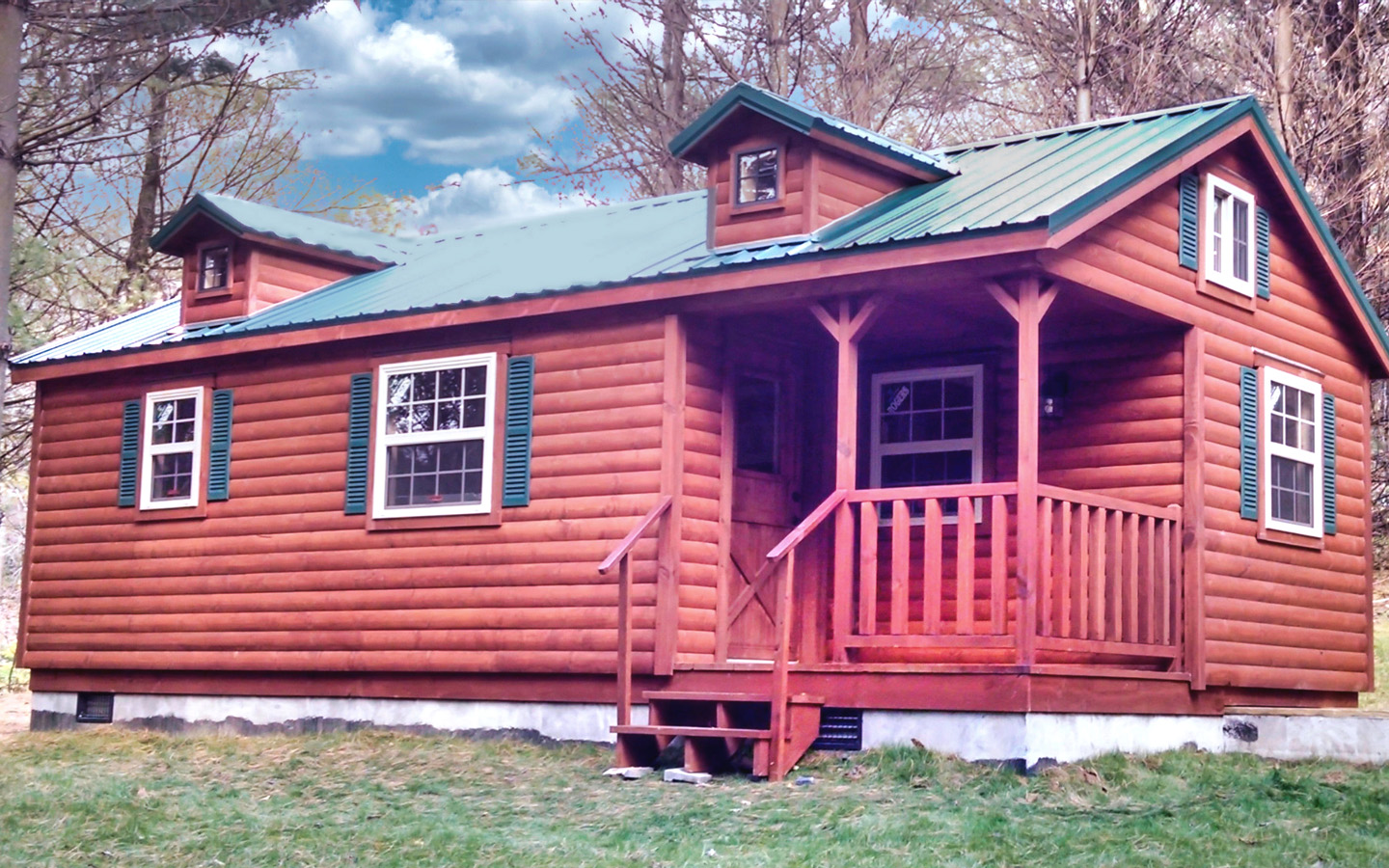 Commercial Cabin Series
Certified Modular Cabins are increasingly becoming the most popular selection for commercial cabins for vacation rentals, long-term rentals, Campground cabins, schools, church buildings, laundry facilities, and restroom facilities. Certified Modular cabins are built to code as it pertains to building codes for your area. Our Leland's Cabins Commercial Cabins are built to order in our factories in Texas and Kentucky and delivered completed to your property.
We understand that most Commercial cabin projects are highly individualized, and we are here to help you design the perfect prefab cabin for your investment property, campground, school, or park facilities.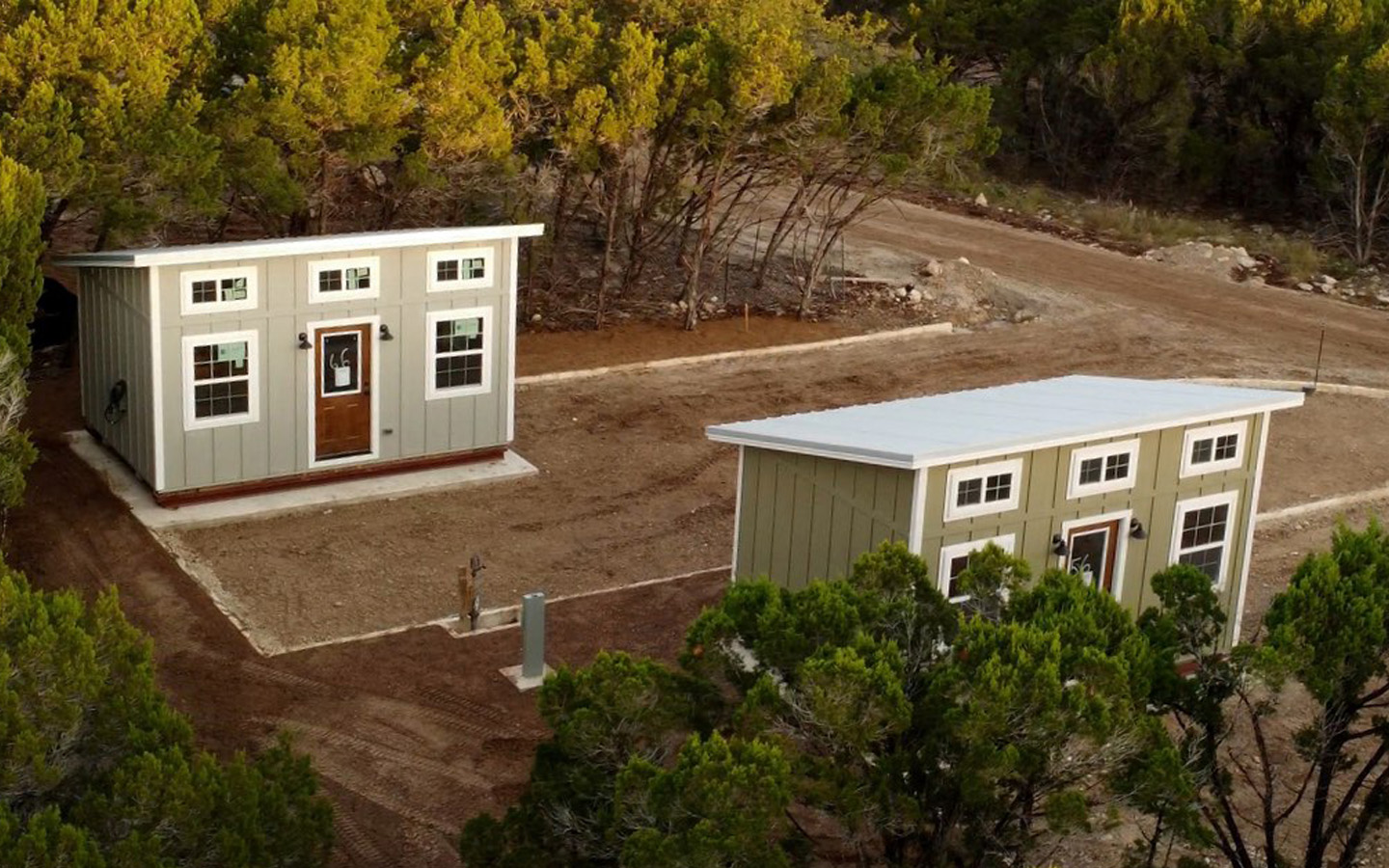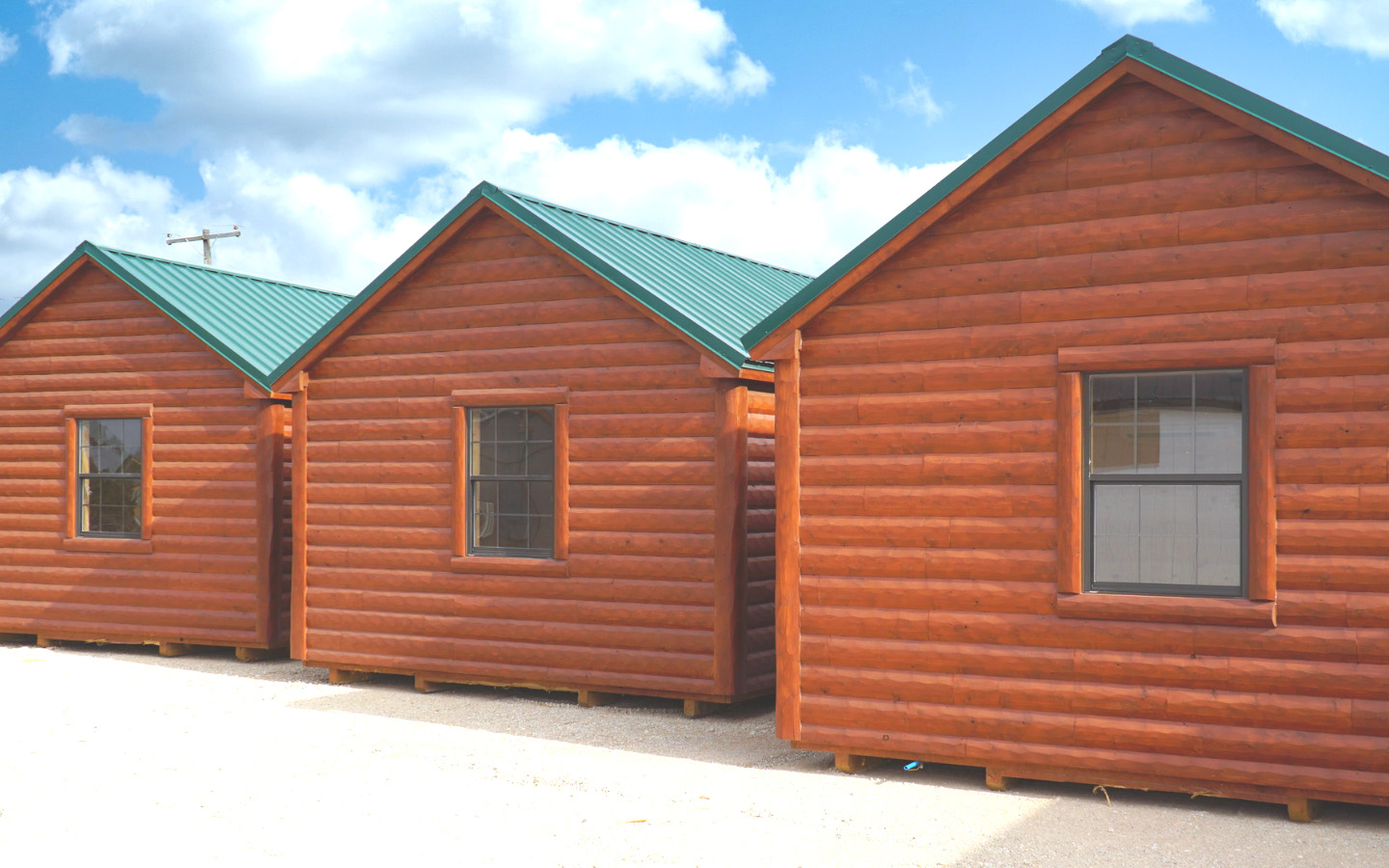 You'll Love Cabin Living!
Owning a cabin gives you the freedom of getting a quality home on your property in a short amount of time compared to a site built, and that is if you can find a site builder to build on your land. Cabins can have a traditional look or a modern look, depending you your desired style.